---
The Academy is a global learning and resource hub – designed to complement the many other resources on the HIV Justice Network website, including the Global HIV Criminalisation Database of laws, cases, and organisations. We want to make sure that whatever your circumstances, you have the information and practical advice to make a difference.
The Academy is available in English, French, Spanish and Russian.
---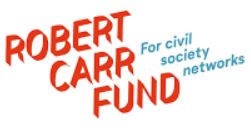 The HIV Justice Network is supported by a grant from the Robert Carr Fund provided to the HIV Justice Global Consortium.
The financial contribution of UNAIDS towards this work is gratefully acknowledged. However, its content and ideas expressed therein do not necessarily reflect the views and opinions of UNAIDS or engage the responsibility of UNAIDS.